As a proud Scot I'd like to spread the word about this "great wee country".
A significant part of my career has been spent in the Scottish golf industry, so my expertise and knowledge can only add to your unforgettable golfing experience.
Scotch whisky, Uisge beatha, The water of life. I've been directly involved in the Scotch Whisky industry for a few years, both at home and abroad. I appreciate the relevance of the amber nectar to Scotland's heritage. You will be entertained and educated at our whisky tastings and whisky tours.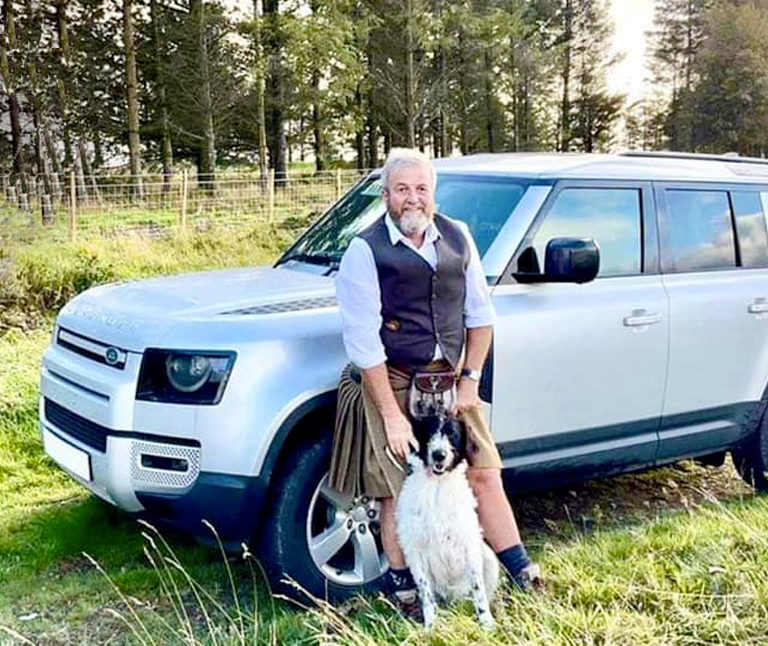 Iain was wonderful! 5 stars aren't enough. He was kind and so VERY knowledgeable. Thank you so much Iain for a wonderful private tour! (Robert Burns Themed Tour)
CHRISTY BATES

I spent an amazing four days with Iain Scott and my grandparents touring around Scotland. We found Iain at the last minute as our other plans fell through. He was flexible and responsive to our needs, going above and beyond what we would have normally expected from a guide. He was also really patient with my grandparents who are in their 80s. He had great suggestions for things to see but was also sensitive to our own wishes. He was friendly, funny and entertaining and really brought Scotland to life for us. He was attentive to the small details, from helping us find places to shop to helping us with information about our Scottish ancestors. I highly recommend Iain, we feel really lucky that we found him.
THE MCGHEES

What a delightful guide! Easygoing with a great sense of humor and knowledge of Glasgow. Could see using him for tours outside the city.
ERIN CASTNER

We spent a few days in Scotland. The high points of our trip were the two days with Iain who has a wonderful British sense of humour. First we did a day tour in the car with focus on history ranging from the time of vikings to whisky. Then we did a walking tour in Glasgow which is an easy and good way for a tourist to explore the city. This was money well spent. Thanks Iain, for two good days.
JOHANN